We're proud to announce our partnership with the industry's leading website scanning and scoring technology, Scamadviser. Recently, we spoke with Jorij Abraham, Managing Director and GM of Ecommerce Foundation and Scamadviser.com to better understand the latest "scam industry" developments, trends, and the evolution of cybercrime. Especially in the aftermath of COVID-19, Scamadviser and EverC have been working closely to provide a deep layer of enhanced data and information to expose merchant risk.

As an initiative of the Ecommerce Foundation, Scamadviser was founded to search and legitimize websites and is often first to discover new types of cybercriminals. It's important that this data is made available to the industry, with both KYC requirements and the rate of which scammers are developing new methods for illegal activity. Together with Scamadviser, it's our mission to scan the entire web and make the payments industry a safer place for global business.

Tell us about the importance of KYC, how can businesses easily incorporate better KYC data into their operations?
KYC is extremely important. We see that cybercriminals and scammers are using the services of legit registrars, hosting companies, payment services and other service providers to commit their crimes.
We just published a study where we analyzed 7 million domain names. 3% of these domains can be considered malicious. Some huge service providers serving million of domains are able to keep their records remarkably clean (less than 1%) while others seem to attract scammers and have up to 14% and more dubious sites on their platforms.
Facilitating so many malicious domains in the end is hurting the company reputation. Firstly, legit merchants do not want to be associated with dubious suppliers. Secondly, these service providers are watched by cybercrime fighting organizations more closely and may end up on warning and blacklists, hurting all customers using their services.

What is the next evolution of crime that you're seeing on Scamadviser.com?
Scammers are extremely entrepreneurial. When COVID hit they were faster at offering masks, respirators and other Corona related products than legit merchants. We see the same with other products. Want to buy the latest Playstation, scammers are advertising on Facebook and Google faster and cheaper than legit players.
We see the "scam industry" maturing. Scammers are becoming professional with real organizations behind them. The "kingpin" creates a scam format. This can be a template for a cryptocurrency scam, a fake subscription service or another form of scams. He then recruits "lieutenants" who offer the software or format online to "soldiers". The soldiers create hosting accounts, register domain names and companies in order to launch the scam. The revenues they get via Paypal and credit card are send to the lieutenants via cryptocurrency. The lieutenants again pay a fee to the kingpin.
The soldiers are often young, poor and once a scam is busted are the ones being caught (as the money flow is tracked to them). The lieutenants are rarely apprehended. The kingpin is never caught and once the scam format grows old, develops a new scam concept to launch.

What are 2-3 best practices that business should be doing?
Do not let scammers kill your brand. I do not refer to phishing here. With phishing your brand name is directly involved in a scam. I refer to companies' responsibility to not facilitate crime. KYC processes can be efficient and can have a positive user experience if set-up well. There are more than sufficient tools on the market to make these processes nearly transparent to the customer while still keeping the bad boys out.
A great example of the positive impact a KYC process can have is the Danish registry (owner of the .dk domain extension). Up to 7% of all Danisch online stores were misused by counterfeit selling criminals. The registry decided to set-up a simple KYC process requiring a personal ID. Within one year the number of fake products selling stores dropped 80% while the legit business continued to grow.
I strongly believe that companies with transparent KYC processes actually add value to their offering. Legit merchants want to work with legit suppliers. A good KYC process communicates that you are dealing with a quality brand.

How would an organization benefit from our integration together?
Since EverC has extensive web coverage and has digital DNA of a business, this allows Scamadviser to connect the merchant to all online infringing activities. This allows for greater visibility into the reputation of the business/merchant, especially if they have something to hide. A few key benefits would be:
Faster and better identification of malicious merchants in the onboarding process. This means that suspicious merchants are flagged and weeded out quickly with more accuracy.
Better continuous monitoring of malicious merchants, making it easy to see instantly when new risky activity surfaces.
Soon, EverC and Scamadviser will also allow customers to report "bad sites" to Scamadviser, allowing Scamadviser to warn and protect more than 1 billion consumers worldwide via its data partners.


About Scamadviser
Scamadviser is an initiative of the Ecommerce Foundation. More than 100,000 consumers check Scamadviser.com every day and Scamadviser adds more than 1 million new websites to its database every month. Since 2012, Scamadviser has been developing an algorithm which gives every domain a Trust Score based on 40 different data sources. The data analysis is based on 7 million recently scanned domains in Scamadviser's database and its Trust Score. A domain with a Trust Score of 100 is very, very likely legit. A domain that scores a 1 is very, very likely a scam. The average Trust Score is 85 with 3% of all sites scoring less than 20.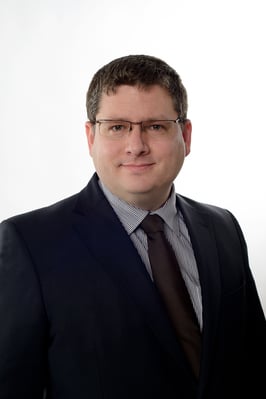 Prof. Jorij Abraham, Managing Director Ecommerce Foundation/Scamadviser.com
General Manager Ecommerce Foundation / Scamadviser.com
jorij.abraham@ecommercefoundation.org

Jorij Abraham has been part of the international eCommerce community since 1997. He has been manager e-commerce at Bijenkorf (an upmarket department store chain), TUI (Europe's largest travel organization), online publisher at Sanoma Media (the largest media company in the Benelux) and Director of Consulting as Unic (an Europe wide e-commerce strategy & implementation firm). In parallel to these activities he (fellow) founded two companies, eVentures Europe and vZine.

From 2013 – 2017 he has been Director of Research & Advise at Thuiswinkel.org (the Dutch Ecommerce Association) and Ecommerce Europe (the European Ecommerce Association with 25.000+ members in 20 countries). He now is Managing Director of the Ecommerce Foundation, whose mission is to foster global digital trade and Scamadviser.com, the global blacklist for malicious websites. He is also e-commerce professor at the University of Applies Sciences, TIO.